5 BEST ENVIRONMENTAL FILMS BY KATE&NATALY
28.10.2020
Environmental films have long helped us understand what it means to live on earth and contribute to an ecologically sustainable planet. Please feel free to argue with us and put your own suggestions, but here are five of our favorites.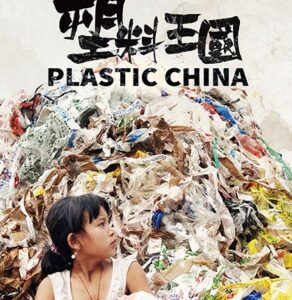 PLASTIC CHINA's main character Yi-Jie is an unschooled 11-year-old girl whose family works and lives in a typical plastic waste household-recycling workshop. As much as her life is poor and distorted, she's a truly global child who learns the outside world from the waste workshop that her family lives in and works in – also known as the "United Nations of Plastic Wastes."
She lives her happiness and sorrows amongst the waste as well. Small packs of discarded instant black powder tells her the bitter taste of "coffee"; the English children's learning cards teach her words like "summer" and "father's day"; and broken Barbie dolls are her best friends to talk to.  This is her world…
PLASTIC CHINA also unveils the true face of China. The current world image of the growing China prosperity is similar to that of plastic surgery – fake and fragile with uncertain consequences.  People lose their mind over this unreal beauty and their own fates are formed into whatever shape reality requires – just like those plastic products coming out of the mold machine.
With public interest in environmental issues higher than it has been for years, it is important to maintain the momentum and build on people's understanding and motivation to protect our natural world. Environmental films have been used to engage people to make a difference for the environment.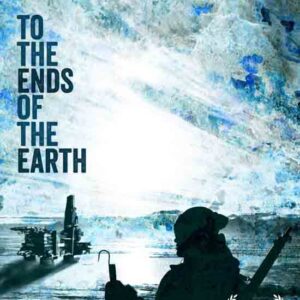 "To the Ends of the Earth" follows concerned citizens living at the frontiers of extreme oil and gas extraction, bearing witness to a global crossroads. They call for human ingenuity to rebuild society at the end of the fossil fuel era.
The people we meet are uniquely positioned to watch this global crossroads unfold. For example, the mayor of an Inuit village in Canada's high Arctic who is concerned that seismic testing for oil in the ocean is blowing up the eardrums of the animals that the Inuit hunt to survive.
"To the Ends of the Earth" is one of the many environmental films, that brings forward the voices of those who not only denounce the rise of extreme energy, but also envision the new world that is taking shape in its stead: a future beyond the resource pyramid, a post-growth economy.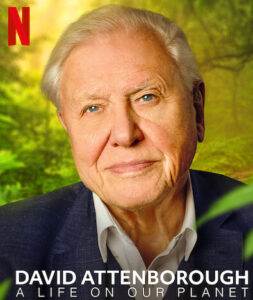 One man has seen more of the natural world than any other. This unique feature documentary is his witness statement. In his 93 years, David Attenborough has visited every continent on the globe, exploring the wild places of our planet and documenting the living world in all its variety and wonder.
Now, for the first time he reflects upon both the defining moments of his lifetime as a naturalist and the devastating changes he has seen. Honest, revealing and urgent, DAVID ATTENBOROUGH: A LIFE ON OUR PLANET is a powerful first-hand account of humanity's impact on nature and a message of hope for future generations.
Our planet, Attenborough says, is no longer dying, it's being murdered. By us. Using his own lifespan to frame the ecological changes of the last century, he shows us just how different the world is now to the one he was born into in 1926. One of the best environmental films to watch with kids.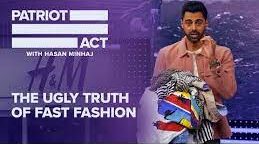 On Netflix, Patriot Act with Hasan Minhaj has devoted an episode to fast fashion and how our desire to look good is taking an environmental toll, as well as how brands are greenwashing us with labels like H&M Conscious and Zara Join Life.
It goes through a lot of stats in 30 minutes, but all in form of jokes and infographics, so more likely to hit our brains quicker and stay there.
Many fashion consumers are not even aware of how this industry pollutes the world and cause poor people in poor countries get sick because of our greed to buy more clothing. This documentary should be watched by all people who is going shopping. If they know, they can make better and more conscious decisions when consuming fashion products.
Look at your wardrobe. You don't need most of the items there. But the Earth and we all need clean water to continue to exist.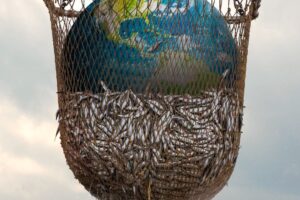 Seaspiracy is another Netflix environmental films about the impact of commercial fishing has attracted celebrity endorsements and plaudits from fans with its damning picture of the harm the industry does to ocean life. But NGOs, sustainability labels and experts quoted in Seaspiracy have accused the film-makers of making "misleading claims", using out-of-context interviews and erroneous statistics.
Seaspiracy, made by the team behind the award-winning 2014 film Cowspiracy, which was backed by Leonardo DiCaprio, pours doubt on the idea of sustainable fishing, shines a spotlight on the aquaculture industry and introduces the notion of "blood shrimp", seafood tainted with slave labour and human rights abuses.
This is our favorite environmental films, hope you you like them. If you want to know more about how to start to live more sustainable check this article.